SHOES: Your shoes MUST be the one listed in image by your show number. All shoes in each number MUST be the same. If you have any questions about shoes and where to get them feel free to email us at [email protected]. Please clean up your shoes so that they look as new as possible.
TIGHTS: All tights MUST be from same brand THEATRICALS, and the color "Caramel", "Ballet Pink", "Black" or "White" depending on which dance you are in. For darker skin tones THEATRICALS darker tight colors (that are non-shimmer) can be used to match your skin tone. No tights with dirt, holes or rips.
Shoes purchased online or at
"Dancers Pointe"
201 West Main Street
Hummelstown, PA 17036
*We suggest checking "Dancers Pointe" hours before going there.
THEATRICALS TIGHTS ARE NOT FOR SALE AT DANCERS POINTE. YOU MUST ORDER ONLINE!
---
TIGHTS GUIDE:
There are different tights options that may be suggested by your teacher, but most all tights should be your basic footed tights.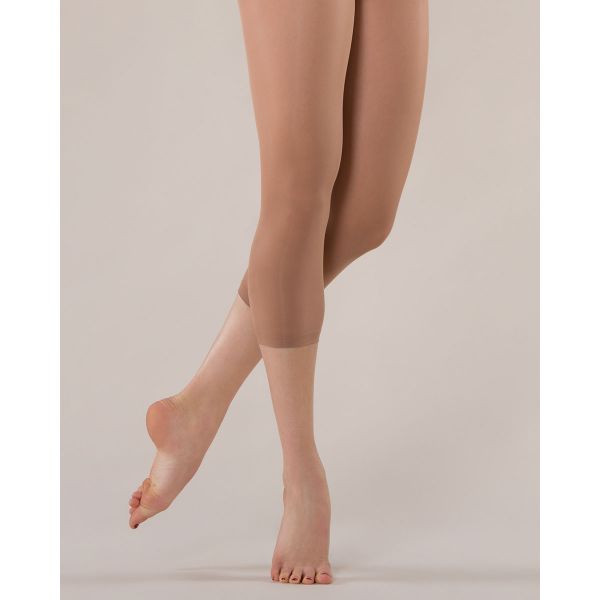 THEATRICALS CAPRI (Color: Caramel or Ballet Pink)
Capri styles finish mid-calf. They are usually worn by jazz dancers or those who like to dance barefoot but with some coverage at the top of the leg.
THEATRICALS CONVERTIBLE (Color: Caramel or Ballet Pink)
Convertible tights can be worn like a standard tight or rolled up to become footless, for those doing multiple classes one after the other, or ballet dancers who need to access their toes to add padding before pointe work.
THEATRICALS FOOTED (Color: Caramel or Ballet Pink)
Everyone's go-to dance tights, Footed styles must be worn with shoes, whether that's Ballet shoes, Tap shoes or Jazz shoes. These are also the most comfortable for children with sensitive toes.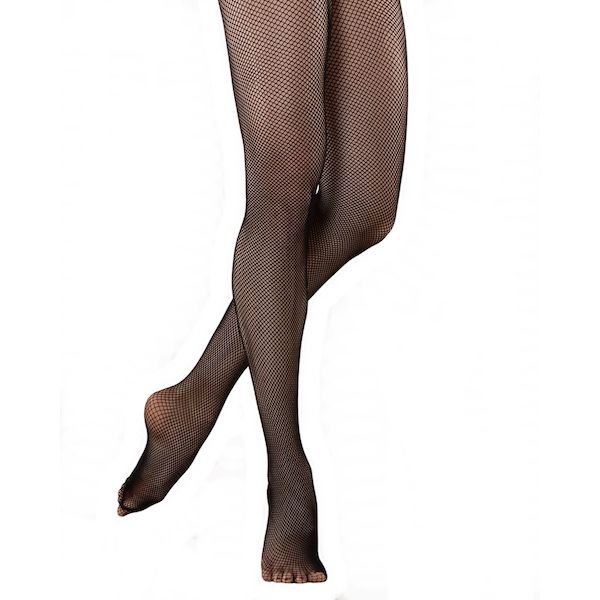 THEATRICALS FISHNET (Color: Black)
Usually used for Broadway, Ballroom, Musical Theatre or Tap dancing, Fishnets are woven in a crisscross pattern and give a glamorous look when worn with heels.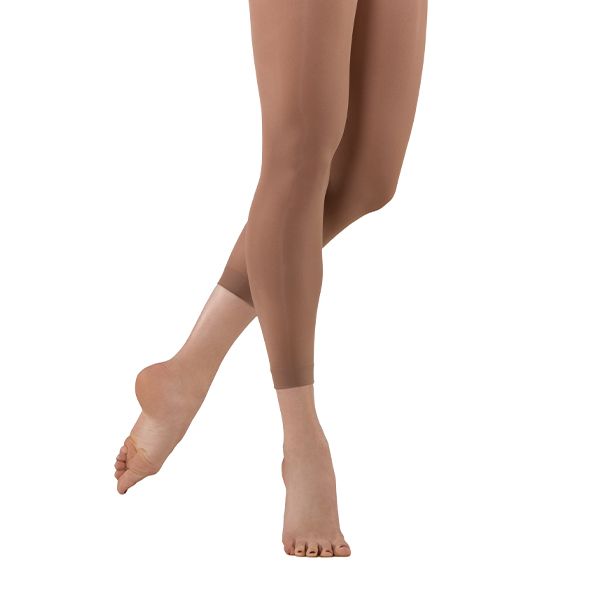 THEATRICALS FOOTLESS (Color: Caramel or Ballet Pink)
Footless tights are ideal for those who are dancing barefoot, with a clean line at the ankle. These tights are popular for Contemporary dance or Lyrical styles.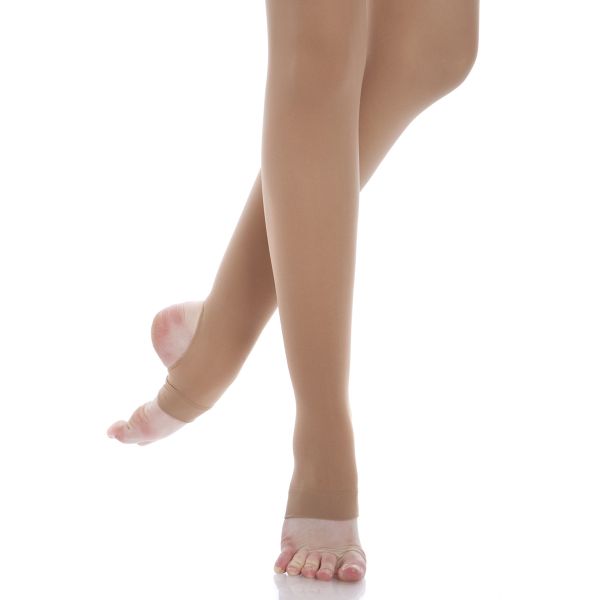 THEATRICALS STIRRUP (Color: Caramel or Ballet Pink)
Stirrup tights are another way to allow barefoot dancing, but with an extended leg line. These can also be worn with shoes if preferred, and are often used for Aerobics in a High Gloss style.
---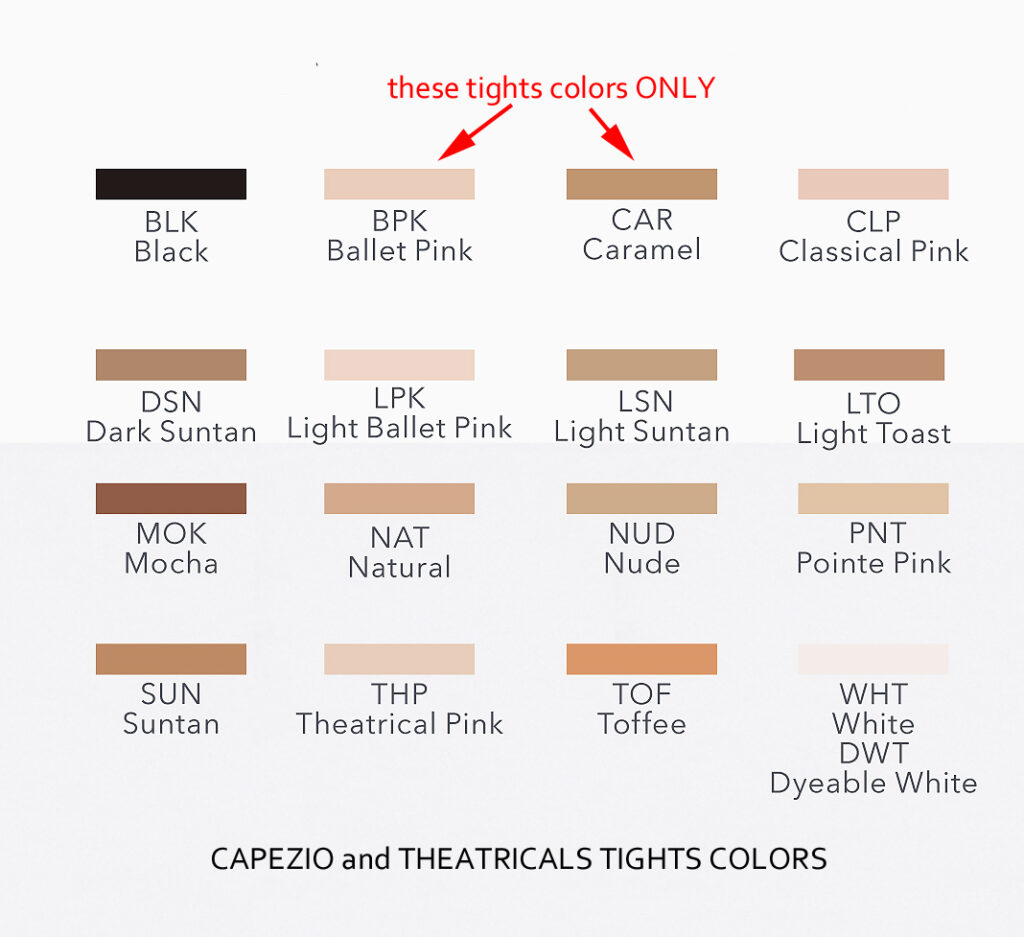 ---
2023 Dance Show Shoes and Tights Table:
Show Number
Class
Shoes
Tights
Cry of the Celts
Tap F
THEATRICALS Tights Color: "Black"
Dance with Somebody
Jazz B
THEATRICALS Tights
Color: "Caramel"
Welcome to the Space Jam
Hip Hop A
Black high tops provided by e-dance
THEATRICALS Tights
Color: "Caramel"
I Think I'm Gonna Like it Here
Broadway Tap A
THEATRICALS Tights
Color: "Caramel"
Music Inferno
Adult Clogging
white clog shoes, white laces
THEATRICALS Tights
Color: "Caramel"
Are You Ready
Hip Hop D
Black high tops provided by e-dance
THEATRICALS Tights
Color: "Caramel"
Revolting Children
Musical Theater A
THEATRICALS Tights
Color: "Carmel"
Blue Suede Shoes
Teen Clogging
white clog shoes, white laces
THEATRICALS Tights
Color: "Caramel"
Morning
Ballet A

Leather, not canvas shoes
THEATRICALS Tights
Color: "Caramal"
Medellin
Adult Adv Tap
THEATRICALS Tights
Color: "Caramel or fishnet"
Anchor
Lyrical A
See Ms Heather
See Ms Heather
Snippets
Modern
See Ms Emilie
See Ms. Emilie
Can't Hurry Love
Jazz A
THEATRICALS Tights
Color: "Caramel"
Freeze Frame
Tap A
THEATRICALS Tights
Color: "Caramel"
Wipe Out
Ballet E
THEATRICALS Tights
Color: "Ballet Pink"
Cold Hearted Snake
Adult Tap
THEATRICALS Tights
Color: "Caramel"
Another One Bites the Dust
Jazz F
THEATRICALS Tights
Color: "Caramel"
Swan Lake
Ballet D
THEATRICALS Tights
Color: "Ballet Pink"
My Own Little Corner
Ballet B
THEATRICALS Tights
Color: "Ballet Pink"
Barricade
Hip Hop C
Black high top sneakers provided by e-dance
THEATRICALS Tights
Color: "Caramel"
POSE
Adult Pop Video
INTERMISSION
Seventy Six Trombones
Adult Taps
THEATRICALS Tights
Color: "Caramel"
Back to the 90's
High School Seniors
See Ms Camille
See Ms Camille
Joy
Tap D
THEATRICALS Tights
Color: "Caramel"
This Will Be
Jazz C
THEATRICALS Tights
Color: "Caramel"
Nicest Kids in Town
Broadway Tap B
THEATRICALS Tights
Color: "Caramel"
Strange Tides
Ballet C
THEATRICALS Tights
Color: "Ballet Pink"
Midnight Waltz
Pointe B
THEATRICALS Tights
Color: "Ballet Pink"
Surfs Up
Musical Theater
See Ms Camille
See Ms Camille
You Make My Dreams Come True
Tap B
THEATRICALS Tights
Color: "Caramel"
Mama Mia
Adult Broadway Tap
THEATRICALS Tights
Color: "Caramel"
Tale from Hungary
Pointe A
THEATRICALS Tights
Color: "Ballet Pink"
Experience
Ballet F
THEATRICALS Tights
Color: "Ballet Pink"
Let's Go Crazy
Tap C
THEATRICALS Tights
Color: "Caramel"
6/10
Lyrical B
See Ms Heather
See Ms Heather
Where Have You Been
Adult Pop Video
See Mr Danny
See Mr Danny
Another Day of Sun
Jazz E
THEATRICALS Tights
Color: "Caramel"
Old Skool
Hip Hop B
Black high top sneakers provided by e-dance
THEATRICALS Tights
Color: "Caramel"
Tukoh Taka
Tap E
THEATRICALS Tights
Color: "Caramel"
Bohemian Rhapsody
Tap F
THEATRICALS Stirrup Tights
Color: "Caramel"
Black & Gold
Adult Jazz
See Ms Jodi
See Ms Jodi
Americano
Jazz D
THEATRICALS Tights
Color: "Caramel"
Altruistic
Contemporary
See Mr Matt
See Mr Matt
Circus
Production
See Ms Camille
See Ms Camille
BOWS
CAST